Research and Initiatives
In addition to conducting ecological inventory and providing conservation tools, PNHP also conducts research. We ask specific questions about the condition, distribution, and persistence of plants, animals, and natural communities found in Pennsylvania.
Find reports that evaluate the sensitivity of Pennsylvania's plants, wildlife, and invertebrates predicted to be most vulnerable to climate change.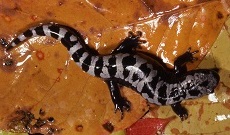 PNHP provides scientific information, expertise, and assistance to support the conservation of biological diversity.
Explore the library of work completed by PNHP.
Navigate our Story Map to discover plant and wildlife research projects PNHP is working on across Pennsylvania.